Resume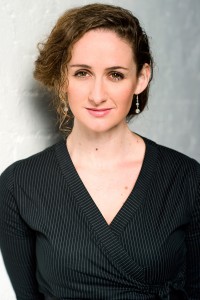 Theatre director, playwright and creative producer Augusta is a passionate advocate for new work, new Australian plays and playwrights.
Since graduating with honours in Performance Studies from the University of Sydney in 2001, Augusta has worked in theatre as a playwright, director, producer, carpenter, performer, dramaturge, stage manager and musician. Starting out at SUDS (Sydney University Dramatic Society) she quickly moved onto directing new work at Shopfront Theatre and PACT, developing a love of new work, experimental text and performance.
In 2004 she moved to Canada to work as Assistant Director on The Gifts of Time a large scale a co-production with Britain's Claque Theatre and Canada's Everybody's Theatre Company. During her time in Canada, she founded the Guelph Youth Theatre, worked as a dramaturge/AD on the critically acclaimed mental health community theatre project Two Steps and A Glass of Water, wrote/directed 12 children's plays and musicals and worked as a consultant for The Hillside Music Festival and Guelph Youth Music Centre.
Upon her return to Australia in 2006 her directing credits include: Barren for Unhinged Short Play Festival (IPAC 2006), Sexual Perversity in Prague" (People's choice winner: Short & Sweet 2007), Cold Feet (Metamor/phases 2007), Unspoken for Art is a Weapon Season (New Theatre 2007), An Illustrated Talk (Short & Sweet 2008) Naomi in the Living Room (Mardi Gras Festival/ Hotseat Theatre 2008), Airsick for the New Directions Season (New Theatre 2008), Wolf Lullaby (Four Storeys Productions 2008), assistant director for Summer of the Seventeenth Doll (New Theatre 2009), for BSN 2009: The Return and The Bermuda Love Triangle (Brand Spanking New 2009) and in both seasons of Stories from the 428 she directed pieces by Brooke Robinson, Tahli Corin and Kit Brookman.
Her playwriting credits include: A Party (Fresh Cuts 2002), Recipe (Fresh Cuts 2003), The Question (PACT 2003), Healing All Wounds (Vacant Room 2002), The Comfort of Old Slippers (TINA 2003 and published by Affirm Press 2008), Between the Nest and the Sky (Metamor/phases 2007), Difference of Opinion (Metamor/phases 2007), Interrupting Grace (Brand Spanking New 2008) , A Letter to the Man I'll Never Kiss (The Imagine Festival 2009), Boxed Carnation (The Colour Blind Short Play Festival 2010 & Cut & Paste). Since 2005 she is annually commissioned to write a new children's musical for Season Singers: a theatrical choir for children based in Canada.
In the past 5 years Augusta has created programs, panels and festivals to nurture, develop and celebrate new Australian performance writing. She is the Season Artistic Director for Brand Spanking New: a celebration of Australian Writing, a festival which she developed and implemented for New Theatre in 2008, 2009 and 2010 for which she commissioned 56 emerging and award-winning/ established writers from across Australia over three years. From 2009 – 2011 she implemented and developed Off The Shelf a hothouse for new plays and and Blueprint, a mini-residency for artists interested in creating devised work at Fraser Studio Projects, managed by Queen Street Studio. Recently, Augusta was the Creative Producer of Stories From the 428 a multi-playwright project which celebrates community and sustainable travel in the inner west of Sydney, for which she is also one of the directors, which enjoyed a sold-out season in March/April at Sidetrack Theatre and as a part of The inaugural Sydney Fringe Festival, for which she was one of the curators. She is a board member of Shopfront Contemporary Arts Centre in Carlton.
Augusta regularly writes feature articles, commentary and reviews for www.sparkonline.com.au (2009) and www.australianstage.com.au (2007-2011), www.newmatilda.com (2009) and has written regular columns for www.aussietheatre.com.au (2007) and www.artshub.com.au (2007). She is a member of the Australian Writers Guild and Australian Women Playwrights Online – which she actively contributes to the discussion of issues facing writers in the production of new plays and has been quoted nationally and internationally on her outspoken observations on the status of women in positions of key creative influence in theatre.
*** SELECTED HIGHLIGHTS***
(NB: Does not include credits pertaining to: performing (acting or playing music), songwriting/sound design, set design and construction, stage management, production management, technical operation/rigging)
AS DIRECTOR: SHORT PLAYS
2012 Boys Night Out by Luke Carson, Griffringe, Griffin Theatre
2011 That Night We Lost Jenny by Vanessa Bates, performed by Jane Phegan, Women, Power Culture, New Theatre
2011 The Sex Act by Alana Valentine , Women, Power Culture, New Theatre
2011 Basket Case, by Katie Pollock, Griffringe, Stables Theatre
2011 Belly Ache by Phil Spencer, Cut & Paste, Bondi Pavillion
2010 Black and White by Ned Manning, Brand Spanking New, New Theatre
2010 The Pursued, the Pursuing, the Busy and the Tired by Tim Spencer, Brand Spanking New, New Theatre
2010 Chicom by Kate Mulvany, Brand Spanking New, New Theatre
2010 The 428 Song & Fallen Fighters Tahli Corin, by Stories From the 428, Sidetrack Theatre
2010 Bethlehem & It was raining all afternoon… by Kit Brookman, Stories From the 428, Sidetrack Theatre
2009 The Bermuda Love Triangle by Patrick Lenton Brand Spanking New, New Theatre
2009 The Return by Jonathan Gavin, Brand Spanking New, New Theatre
2008 An Illustrated Talk by Nick Perry, Short & Sweet , Newtown Theatre
2008 Naomi in the Living Room by Christopher Durang Mardi Gras, Newtown Theatre
2007 Unspoken by Wayne Tunks Art is a Weapon, New Theatre
2007 Sexual Perversity in Prague by Toby Levins, Short & Sweet Gala, Seymour Centre
2007 Cold Feet Nerida Woods Metamorphases, PACT
2006 Barren by Mark Hill, Unhinged Play Festival, IPAC
DIRECTOR OF SHORT FILM
2011 Petty Crimes by Bel Delia/ Jasper Marlow/ Augusta Supple, Delia Films
2007 Chicken Casserole dir by Augusta Supple Delia Films
2007 Sexual Natural Scenes by Augusta Supple Delia Films
DIRECTOR OF RADIO PLAY
2011 That Night We Lost Jenny by Vanessa Bates, Eastside Radio

DIRECTOR OF FEATURE LENGTH PLAYS/PRODUCTIONS
2011 I Contain Multitudes by 7-On Playwrights, directed by Augusta Supple, produced as a part of NovemberISM, Old 505 Theatre
iSpiderman by Noelle Janaczewska, performed by Stephen Wilkinson
A Cleansing Force by Donna Abela, performed by Melinda Dransfield
Ariadne by Verity Laughton, performed by Josipa Draisma
The World's Tiniest Monkey by Vanessa Bates, performed by Madeleine Jones
A Child Into the World by Catherine Zimdahl, performed by Matt Charleston
Narcissus by Hilary Bell, performed by Felix Jozeps
Sex-Ed by Ned Manning, Performed by Jennifer White
2008 Wolf Lullaby by Hilary Bell Four Storeys Productions, Tap Gallery
2008 Airsick by Emma Frost, New Directions, New Theatre
1999 Death of a Salesman by Arthur Miller, Downstairs Theatre, Seymour Centre
1999 A Doll House by Henrik Ibsen, Cellar Theatre, University of Sydney
1998 A Taste of Honey by Shelagh Delaney, Cellar Theatre, University of Sydney
AS ARTISTIC DIRECTOR
2008- 2010 Brand Spanking New: a Celebration of New Australian Playwriting, New Theatre
2010 Stories from the 428, Sidetrack Theatre
2007 Metamor/phases, PACT, Sydney
2005 Opening and Closing ceremonies, Hillside Music Festival, Ontario, Canada
2004-2006 Guelph Youth Theatre, Guelph Youth Music Centre, Canada
2001-2004 Brave New Theatre, PACT/Shopfront/Seymour Centre
AS ASSISTANT DIRECTOR
2009 Summer of the Seventeenth Doll Rosane McNamara New Theatre
2005 Two Steps and a Glass of Water James Gordon RiverRun Centre, Canada
2004 The Gifts of Time, dir: John Oram, Claque Theatre, Canada
AS WRITER SHORT PLAYS (PRODUCED)
2011 Boxed Carnation dir: Danielle O'Keefe, Colour Blind Project, Tap Gallery
2010 Boxed Carnation dir: Gavin Roach, Cut & Paste, Old Fitzroy Hotel
2009 A Letter to the Man I'll Never Kiss dir: Sally Blackwood, Imagine Festival, Cleveland Street
2008 Interrupting Grace, dir:Nick Curnow Brand Spanking New, New Theatre
2007 Difference of Opinion, dir: Morgan Healy Metamor/phases, PACT
2009 Between the Nest and the Sky, dir: Felicity Nicol Metamor/phases, PACT
2007 Your Own Place dir: Danielle O'Keefe, ATYP/ Old Fitzroy Hotel
2004 I Know a Place, dir: Augusta Supple, PACT 40th Celebration, PACT
2003 The Comfort of Old Slippers, Augusta Supple, PACT Theatre & TINA Festival
2003 Recipe, Fresh Cuts, PACT/Shopfront
2002 A Party, Fresh Cuts, PACT/Shopfront
2002 The Question, Zing Festival, PACT
2001 Healing All Wounds, Vacant Room, PACT
CHILDREN'S PLAYS (Written for and Produced by the Guelph Youth Theatre)
2006 Ending, ending wherefore art thou Ending?
2006 What Goes Up Must Come Down
2006 Alfred's Disco Revenge
2005 Time Flies
2005 The Grass is Always Greener
2005 The Ballet of Café Café
2004 The Quest
CHILDREN'S MUSICALS (PRODUCED) – Co-writing Book and Lyrics with Sue Smith/Barb Bryce for Season Singers
2012 Oh Little Planet
2011 Who Put Out the Lights?
2010 Hullaballoo at the Grand Old Tree
2009 A Little Bit of Thunder
2008 The Land of Hue
2007 The End of Something Bigg
2005 You Should Be Dancing
2004 Ruby Tuesday and the Magic Carpet Ride
PUBLICATIONS/REVIEWS/ COLUMNS/COMMENTARY
2011 Official Forum Commentator Australian Theatre Forum, Brisbane
2011 Contributing Writer Outspoken "Raw Sexism at Play" AWG's Storyline
2009 Arts Writer – "Who's Directing the Gender Politics in OZ Theatres?" www.newmatilda.com
Since '09 Blogger www.augustasupple.com
2009/'10 Contributing Writer – Reviews & Features www.sparkonline.com.au
2008 Contributing Writer – Playwriting – Herding Kites (Affirm Press)
Since '07 Contributing Writer – Reviews & Features www.australianstage.com
2007 Weekly Columnist –Friday Thoughts www.aussietheatre.com
2007 Monthly Columnist- Return to Oz www.artshub.com.au
AS DRAMATURG/ PLAY DEVELOPER/ SCRIPT ASSESSOR/ PROJECT CONSULTANT
2012 Platonic by 7-On Playwrights (In Development)
2012 Heart Dot Com directed by Olivia Satchell (In Development)
2012 Company Resident Dramaturg, Shh Centre 4 Hybrid Arts
2012 Love (UNPLUGGED) Shh Centre 4 Hybrid Arts (In Development)
Since'10 Script Reader – PlayWriting Australia National Play Festival, National Play Workshop, Next Gen
2010 Off the Shelf #4
Small Life by Zoe Hogan, directed by Paige Rattray
Unhinged in Hornsby by Andy Leonard, directed by Helen Tonkin
In the Company of Dead Cats by Emrys Quin, directed by Carolyn Eccles
Crushed by Melita Rowston, directed by Lucinda Gleeson
2010 Blueprint Residency for Hybrid Arts
Ebony And…
Artists: Phil Spencer, Scarlet McGlynn, Gemma O'Nions, Brooke Robinson and Glenn Judd.
Have you Ever Wanted?
Artists: Jacqui O'Reilly and Huw Lewis
Discarnate
Artists: Amy Wilson and Megan Garratt-Jones
2010 Off The Shelf #3 (and Into the Fringe)
Sexy Tales of Paleontology by Patrick Lenton, directed by Anne-Maree Magi
Peace at Last written by John AD Fraser, directed by Lizzie Doyle
The Hideous Demise of Detective Slate by Alli Sebastian Wolf, directed by Jane Grimley
Late Night Infomercials written by Brooke Robinson, directed by Lisa Eismen
2009 Off The Shelf #2
Of the Causes of Wonderful Things by Talya Rubin, directed by Nick James
Wretched Excess by Stephen Graham, directed by David Adlam
Zetland by Jasper Marlow, Directed by Mark Pritchard
Combat Fatigue by Alison Rooke, Directed by Ian Zammit

2009 Off the Shelf
Gravity Waves by Will Snow, Directed by Jonathan Wald
Harpoon by Bridget Price, Directed by Mark Pritchard
Retale by Patrick Lenton, Directed by Anne-Maree Magi
a road maybe, at night maybe by Kit Brookman, Directed by Amy Satchell
Boxing Day by Phil Spencer, Directed by Scarlet McGlynn

CREATIVE PRODUCER/ PROGRAMMER/ CURATOR
2012 Write Here Write Now
2012 Programming Assistant to Tim Jones, The Reginald, Seymour Centre
2010 Boiler Room Series – Sydney Fringe Factory Theatre
2010 Stories from the 428, Sidetrack Theatre
2010 QSS Performing arts residency panellist, Queen Street Studio
2009′ 11 Off The Shelf playwriting residencies, Queen Street Studio
2009/'12 Artslab Residency Panellist, Shopfront Contemporary Arts and Performance
2008/'10 Brand Spanking New: A celebration of New Australian Writing, New Theatre
2007 Metamor/phases, PACT
2002 The Zing RSL, PACT

REHEARSAL DOCUMENTATION/ OUTSIDE EYE
2012 The Wonder From Downunder: One Woman's Search for Gippsland's Giant Earthworm by Melita Rowston Griffringe, Stables Theatre
2011 How to Lose Sight by Michal Imielski , Blacktown Arts Centre & Shh
2011 Unsex Me by Nick Atkins and Michal Imielski, Riverside Theatres Parramatta Shh
2000 Unexpected Man by Yasmina Reza, directed bySimon Phillips Belvoir & MTC
1999 Quartet by Heiner Muller, Directed by Holger Teschke, Berliner Ensemble & Brink Theatre
GUEST SPEAKER/ PANELLIST
2012 Panellist NSW Writers' Centre Playwrights Festival
FRINGE BENEFITS: with Duncan Graham, Leland Keane & Drew Fairly
REVIEWERS VS THE REVIEWED: with Kevin Jackson, John McCallum, Diana Simmonds, Kate Mulvany, Van Badham, Katherine Thompson & Lachlan Philpott
2011 Lecturer NIDA: Theatre Criticism and Critical Analysis
2011 Inaugural Guest Speaker: SUDS Program launch Sydney University Dramatic Society: Blank Space program for developing new Australian work.
2010 Guest Lecturer: Sociology of Australian Theatre- Performance Studies Department, University of Sydney
2009/'10 Key Note Speaker:"Opening Night: Masterclass in Project Management" for Hargraves Consulting, Belvoir
2009 Panellist "Small Plays, Big Ideas"- launch of Griffin Theatre's collection of short plays "Short Circuit"
2006 Panel Convener: National Young Writers Festival- Emerging playwrights, why write plays? With Lally Katz, Melissa Bubnic Melanie Tait, Ian Meadows
2005 Seminar Presenter: 2005 National Campus Community Radio Conference Canada: Crank It Up
2004 Guest Speaker: International Symposium on Practice of Creating Community Theatre, Canada
2004 Guest Speaker: International Theatre Practice, University of Guelph, Canada
2003 Panellist: Status of the Written Word – National Young Writers Festival- TINA
1999 Guest Lecturer: Directing Ibsen, "Dramatic Transformations" Department of English, University of Sydney
AWARDS/ NOMINATIONS/RESIDENCIES
2010 Sydney Fringe & Sydney Airport New Work Award – Boiler Room Series
2010 Marrickville Council Arts Grant – Red Hen Publishing
2009 Marrickville Council Arts Grant – Stories from the 428
2007 People's Choice Award Winner: Short & Sweet – Sexual Perversity in Prague
1995 Young Australian of the Year- Finalist: Category of Arts
1994 Young Australian of the Year- Finalist: Category of Arts

MEMBERSHIPS/ ASSOCIATIONS
2010 – Present Member Australian Women Playwrights Online (AWOL)
2011 – Present Director (Advisory Board) Kaleidoscope Gallery
2009 – Present DirectorShopfront Contemporary Arts and Performance
2009 – Present Artist registry Griffin Theatre Company
2009 – Present Darlo Angel Darlinghurst Theatre
2009 – Present Associate Member New Theatre
2007- Present Member Queen Street Studios
2007- Present Associate Member Australian Writers Guild
2007 – 2008 Committee Member Women Working in Television Committee (Ch 7, Ch Nine, Network Ten, SBS, ABC TV, FreeTV, ASTRA, SPAA)
2005- Present Member www.artshub.com.au
EDUCATION/TRAINING/SHORT COURSES:
2011 AWG Film Script Assessment Training Program Timothy Pye & Geoffrey Atherton, AFTRS
2010 Unlocking Playwriting Kate Mulvany, Queen St Studio Sydney
2010 Playwriting Toolkit Timothy Daly, Queen St Studio Sydney
2010 Bardcraft and Wordsmithery Caleb Lewis, Queen St Studio Sydney
2009 Playwriting Bootcamp with Josh Hecht, Queen St Studio Sydney/MCC Theater New York
2007 Playwriting with Hilary Bell, Griffin Theatre Company
2006 Masterclass: Writing, Directing, Acting The New Play Peter Kingston Australian Theatre For Young People
2003 Playwriting Masterclass Holger Teschke Berliner Ensemble/ Goethe Institute
2002 Director's Master class Helmut Bakitis, NIDA (Summer School)
2002 Directing Musical Theatre Terence Clarke NIDA (Summer School)
2000 Playwriting – Monologues Noelle Janaczewska Centre for Performance Studies, University of Sydney
1997-2000 Bachelor of Arts (Hons Perf Stud) University of Sydney Australian Literature/ Performance Studies/ Philosophy/ English
Thesis: "Audience Response to new Australian work at The Sydney Art Theatre"
Thesis supervisor: Professor Gay McAuley University of Sydney
1992-1996 Higher School Certificate Woolgoolga High School (3u English, 3u Ancient History, 2u Drama, 2u Biology, 2u Maths, 2u Music (completed '94))