References
SUZIE MILLER (PLAYWRIGHT)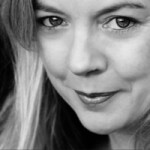 Augusta Supple – what a dynamo – the two things she loves, theatre and Australia are perfectly combined in her attention and never ending support of Australian playwrights. From dreaming up festivals, to producing work, to getting writers heard, to making writers feel visible and important, she does it all with gusto and courage. She has supernatural energy, extraordinary vision, fearless passion, clear and transparent processes in her selection of work, a unique voice in the commentary on Australian theatre, gutsy yet unintimidating. Gus has become part of the most vivacious and positive possibilities for playwrights and theatre generally, she is unafraid, fresh and astute, a wave of spring air in an industry that needs it. A great supporter of AWOL (Australian Women playwrights On Line), she speaks up when it is difficult, and to the greater theatre communities of various directors and playwrights she lends her ear to the complex issues surrounding Australian theatre, coming up with solutions and the sheer and unique capacity to follow through. This is a remarkable person to have in my industry. If she is an example of new Australian theatre then we have something very special to look forward to.
NATALIE SALEEBA (ACTOR)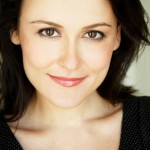 In the latter part of 2009 I had the honour and privilege of auditioning for Augusta Supple in her role as Artistic Director for the Brand Spanking New Festival. As fortune would have it, Augusta cast me in the show she was directing – The Return by Jonathan Gavin – and from the moment I met her at the audition right the way through rehearsals to closing night and beyond, Gus (despite her boyish nickname) conducted herself with grace, dignity and a formidable intelligence not to mention her sense of humour and generosity of spirit which created a safe and fertile breeding ground for the creative process to take root and burst forth into the delightfully uproarious and superbly directed show that it was. But enough adjectives about her. My personal experience as an actor being directed by Augusta (having been tucked away in TV land for a few years prior) was tantamount to shedding a skin or breaking free from the shackles of naturalism; an expansive experience at worse, positively rapturous most of the time and undoubtedly one of the highlights of my acting career to date. I attribute all this and more to Gus' skillful and open dialogue with her actors, her unwavering respect and passion for the process and power of making live theatre and her beautiful beautiful heart which is bigger than the sun on a lovely summer's day. I think I love her.
MORGAN DAVID JONES (ACTOR)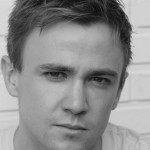 My name is Morgan David Jones and I have had the absolute pleasure to have worked under the amazing direction of Augusta Supple.
I have had the honour to have worked with amazing directors from around theworld. From Bharat Nalluri in the Golden Globe and Emmy winning mini-series Tsunami-The Aftermath, to Peter Evans in The History Boys with Melbourne Theatre Company, Michael Gow in Bell Shakespeares Production of Richard 3, to currently working under the direction on the Academy Award Nominee Liv Ullman in Sydney Theatre Company's Production of 'A Streetcar Named Desire' co-starring with Cate Blanchette. With this list of world class directors I would place Augusta Supple.
Augusta directed me in the new theatre's production of 'Art is a Weapon – Unspoken'. Her warmth and attention to detail allowed me to access emotional levels with ease. Augusta's vision is specific and detailed while being open to creating a production with all cast and crew. Her ideas are always conveyed with passion. Her grasp of meaning, thoughts and subtext are amazing. I felt so safe in the hands of Augusta. I felt as though I could try anything and everything, this in turned creates a wonderful production.
I loved working with Augusta and I would jump at the chance to work with her again.
JESSICA CHAPNIK (ACTOR)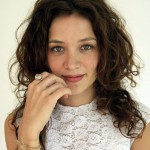 I have known Augusta Supple for the last 7 years. I had the pleasure of being directed by her on a play she wrote called "Recipe", which toured to several venues in Sydney, to sell out performances. And later in 2006 in "Barren" by Mark Hill, a deep psychological drama which was a finalist in the Unhinged Play festival. Both productions and experiences were inspiring and highly satisfying for me as an actor. The success of these productions in all of these areas has every bit to do with Augusta's exceptional ability as a director.
Augusta is one of the most hardworking, motivated, passionate, and capable people I have ever worked with. She brings her preparation, her readiness, and her willingness to every single rehearsal and show. She is meticulously organised. She is generous with her time, approachable and supportive. She is always fluid and willing to explore different approaches to the work . She has a sharp directorial eye and sense of story and expression. Her choices are always brave, bold and intelligent. Above all, her passion for theatre and film is a great force that follows her into all creative ventures and inspires those working around her, making her a natural leader. I would not hesitate for a moment to work with Augusta again or to recommend her as a director to anyone in the industry. She has much to contribute as an artist and is a great asset to any company.
JESSICA BELLAMY (PLAYWRIGHT)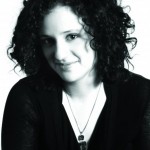 I have had the pleasure of working with Augusta on a variety of theatre projects over the last couple of years. I have been involved in Brand Spanking New as a writer for the last two years and have found Gus to be an accessible and most professional producer. She is always ready to assist with the smallest of queries, even when it is obvious that she is thoroughly busy! I have also worked with Gus when publicising a work she was directing, where her clear creative direction and desire to be involved both creatively and in from a production angle made the process run particularly smoothly. Gus is much fun to collaborate with, constantly demonstrating a professional attitude and the ability to work well with all types of people. But most importantly, Gus has a very tangible love and passion for theatre in all of its forms. Not only does she see a handful of shows every week, but she also tends to work on particularly diverse projects, all of which she manages with a unique gusto and flair. Gus is also an excellent networker, and thrives when it comes to introducing like-minded people. Through Gus's intervention I have made countless theatrical contacts and have been afforded opportunities that would otherwise have been out of my reach as an emerging playwright. I still remember being invited to dinner at Gus's house when we had not known each other for long, and being able to interact with a group of very interesting theatre practitioners. Gus brings theatre workers and theatre lovers together in all her endeavours – professionally and socially – and the independent Sydney theatre scene is very much the better for her presence.
VALENTINO DEL TORO (ACTOR/DIRECTOR)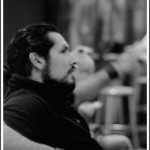 I have known Augusta Supple for approximately 3 years. We met during 'Short and Sweet', where I first experienced her talent as a Director. I witnessed her talent once more when her production company 'Brand Spanking New' released 'Meta-morphases', a wonderful theatre production, showcasing some very unique Australian works. I have been very fortunate to have been directed by Augusta. After seeing the quality of her work and speaking to actors that have been directed by her, I developed a great trust which is essential for me, so obviously, when she asked me to be a part of a short play called 'The Illustrated Talk', I did not hesitate to accept. Augusta is dedicated, energetic, positive and conscientious not only as a director, but as a person. She is a friend, as well as, a support in my career path. Her talent as a director is truly unsurpassed. Having been lucky to work with some well known International directors, I can say with out exaggeration, Augusta is one of the best directors I have had the honour to work with.
Her passion and drive inspire people that surround her and because of her honesty, I would not hesitate to work with her again.
MARY SHERMAN (ACTOR)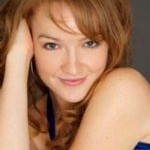 My name is Mary Sherman, I am an Actor, Singer, Dancer working in the industry, and it is my absolute pleasure to prepare this recommendation for Augusta Supple. I was lucky enough to work under the direction of Augusta, first in 2007's festival of short plays entitled "Short & Sweet" showing at the Newtown Theatre. I have worked with a number of director's in my past, however my experience with Augusta was one that I will always remember & hope to have again. I have never worked with a more organized, professional, friendly & determined individual as Gus (as we call her!). From the very beginning of the play process, Gus had communicated professionally to all actors she had cast & organized a timetable of rehearsals which worked with everyone's schedule. She arranged photography & promotion for the play at the very start. She also communicated her expectations of her concept to us which made it clearer & so much easier to work at, from a performer's point of view. During the rehearsals for the play Gus sourced a rehearsal space and used some really fantastic techniques which brought out our hidden colours making it easier to trust and work closely with the fellow actors. Despite the short amount of rehearsal time, Gus had broken down all barriers and made the cast feel comfortable as early as the first rehearsal.During the performance process, when usually things start to fall apart, Gus seemed as calm and organized as usual. Props were prepared, costumes organized and the play went on and clearly stood out as one of the more organized, more rehearsed, more friendly casts than any others on the night. She had obviously been extremely busy behind the scenes however this did not show at all. If I could live the experience under her direction again, I would. And I would treasure all of her feedback and advice.
As an actor, one hopes to find a Director who is honest without being brutal, can make you feel safe to work in the performance space, can bring out the best of your qualities & who has such an eye for detail that everybody can trust that he/she knows best. Augusta is one of these rare individuals. She is extremely intelligent, focused & honest. She is also always open to new ideas & suggestions. Her work ethic is second to none.
As a friend, I have been lucky enough to see the passion that Gus has for this industry. She has a love for Australian plays & playwrights & she nurtures everybody who is involved in the industry. She is an amazing multitasker and I am always blown away at how focused and calm she is even when there is a lot on her plate. She encourages all upcoming works and is always very supportive of anyone with passion & talent.
I sincerely hope that her future projects are successful, I could not think of anyone more deserving than this wonderful lady.
STEPHEN PEACOCKE (ACTOR)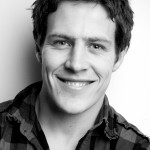 I met Augusta for the first time at an audition early in 2008 and have since had the good fortune of working with her on 3 occasions; in plays that she's written, directed and assisted in directing. Her productions are always imbued with an honesty and artistic vision that is unique and captivating to watch and I know that anything she lends her name to will be of the highest quality.
The generosity and breadth of experience Gus brings to any production is what makes working with her such a gift. Every time we've collaborated I've felt as though I've extended myself as a performer and been part of something special. This for the most part, is due to her intelligence and intuition as a director and the laid back atmosphere she creates in all facets of production – she's always fun to work with and can find the humour in any situation. She makes her actors feel safe to take risks and explore possibilities and consistently brings out the best in them. Gus is a remarkably talented individual by any standards and is one of the few people I know who won't compromise the high standards she sets for herself or her work. She injects all that she does with a unique and refreshing take on life and has gained critical acclaim from audiences and colleagues because of it. She's passionate about Australian work and goes above and beyond to help other artists who share that passion.
There is no doubt in my mind that she is going to be one of those rare people who in their lifetime, don't just participate in our industry, but make a difference to it. I look forward to my career ahead knowing that she will be part of it.
BEL DELIA (ACTOR/PRODUCER)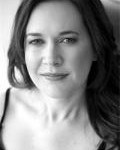 I first had the absolute pleasure of meeting Augusta Supple and seeing her work in 2007 and I have since had the fortune of working with her in her capacity as Director, Writer & Artistic Director.
In 2008, I was able to work under Augusta's direction in a season she also was the Artist Director for called Metamorphases in the play 'Cold Feet'. She has the ability to not only bring together emerging artists & fresh new writers but provide a warm & comfortable place for artists to work and at the same time providing them great support, guidance & inspiration. As a director Augusta knows just how to make the process all about discovery for the actors, personally I have created characters under her direction that I didn't think I had in me. During the rehearsal period Augusta had a fabulous work ethic that she passed onto you and it is one of those times I can say that I grew as an actor as a result.
I also had the opportunity to be a part of Augusta's next season in which she was Artistic Director for Brand Spanking New at the New Theatre. On this occasion I was lucky enough to work on a piece that I dearly loved called 'Interrupting Grace', the piece written by Augusta has great humour & great sensibility and a wonderful ability to capture those unexpected magical moments between people. It say's allot when you wish the show wouldn't end. I have continued to admire anything that Augusta puts her hands to and would recommend the opportunity to work with her in any capacity to anyone who gets that opportunity.
There is one thing that is very clear in Augusta's work, which is to continually throw her passion & support behind new Australia works and also a great eye to source out inspiring playwrights internationally.As always I look forward to seeing her next project. Which not surprisingly is in a few short weeks!
CHRISTOPHER SIMON (musician- "GREENLIGHT")
http://www.myspace.com/yourgreens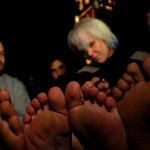 My name is Christopher Simon and I am a member of the Sydney-based band Greenlight. In early 2009 we engaged Augusta Supple to run a one-day workshop with the band, with the primary purpose of developing our live performance. Augusta planned and managed the day, which comprised two phases – in the first phase, she observed our regular band practice; in the second phase, she led our rehearsal, combining her considerable creative and technical experience with her observations from the first phase to assist us with a number of aspects of our performance. Key areas targeted for us included:
* Inter-band communication – during rehearsal and on stage
* Crafting and managing the image presented to the audience during live performance, through movement, body/facial language, and vocal expressiveness
* Integrating the 'message' of each song across all aspects of the performance, from the lyrics to the emotional commitment contributed by each member
* Providing techniques and tips for preparing for live performance
Augusta's assistance via this workshop was simply invaluable, and every member of the band feels like we reached a new level as a result. She created a safe, comfortable and fun environment, giving us the courage to explore new and different creative directions, and her insights and advice have stuck with us and continued to help us grow in the months since. As a follow up to the workshop, she even attended our next gig and hosted a debrief session to help us identify the areas in which we improved and to provide guidance for continued development – impressing us all with her dedication.
We can't recommend Augusta highly enough to anyone considering working with her, and we all certainly hope to have the chance to work with her again one day.
KATE BELL (ACTOR)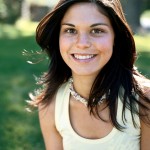 Kate Bell is an Australian actress who started out on the hit 'ABC kids' drama series, Blue Water High. The series went on to win the Nickelodeon Kids Choice Award, the logi and an AFI – for most outstanding children's drama series. She then accepted a role in Geoffrey Wright's screen adaptation Macbeth, opposite Sam Worthington, as one of the three witches. Kate followed this up with another season of Blue Water High, followed by guest roles on Stupid, Stupid Man, The Chaser's War On Everything, and the short play Sexual Perversity in Prague – where she met the delightful Gus Supple. Following this was a lead role in In Her Skin, opposite Guy Pearce, Sam Neill and Miranda Otto – in the highly anticipated true story about the murder of Melbourne dancer, Rachel Barber (due for release late 2009). After In Her Skin, followed a third and final season of Blue Water High, the role of Cassie in the online drama series Cassie has Dreams, part of the Scorched universe (Cassie has Dreams won the Digital Emmy in 2009). Next was a short film about a skateboarding, homeless ninja, called Street Angel, based on the cult comic book series, and then more time filming in Melbourne as part of Steven Speilberg's epic follow up to Band of Brothers, in The Pacific. Kate is probably most widely recognized, however, for her controversial role as the openly gay character, Joey, in "Home and Away".
Kate and Gus met in 2007 as part of the Short And Sweet play festival where Gus was directing and in which Sexual Perversity in Prague won the Audience Choice Award for 2007. Here is what Kate has to say about working with Augusta:
"Gus was a wonderful director to work with. She is so generous and so smart. She is an actors' director, and always made the most of what her actor's had to offer. She is a powerhouse of energy. She is a wonderful and positive director, making rehearsals relaxed, but highly productive! Gus and I are still friends to this day and I would work with her again in a second. I trusted her decisions as a director and loved working with her. There is no ego, no battle of wills when you work with Gus. She is always organized, attentive, intuitive, and has a great eye for detail. She is a mediator, a creative gem and a really good friend. If you have the opportunity to work with Gus, then take it!"
GRANT MOXOM (ACTOR & DEVISOR)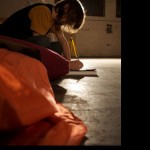 In late 2007 I was hungry to get back into theatre which had consumed my life inside school but had not, so-far, spread outside it. I decided to audition for a short play festival. Being my first audition I was terrified and unsure of what to do. With the help of a friend I got a piece together and entered the room of half-concealed faces. After the audition was over I was asked a few questions and then ejected my trembling body from the place and pretended I was very thirsty so I could watch other auditionee's prepare.I wasn't waiting for long, as soon as I got my bottle in my mouth a large golden poodle jumped on me. This poodle I realised soon after was actually someone's hair, and that hair belonged to Augusta Supple.
Every new performer lives for feedback, to know what they're doing well, what they're doing badly, and just to know if they're interesting to watch. Augusta had leaped over the front row of the rickety seats in the Newtown theatre and come out to tell me she'd like me in her play.
I don't think there's a better way to introduce someone into the industry. This being my first production, I had nothing to compare it with, but I knew I had been immensely lucky – and looking back at it now, just 2 years past, I was perhaps the luckiest new performer that has entered the amateur scene in a while. The first thing Gus said to me about her role as a director really stuck with me. To paraphrase inadequately; The director's job is to check with the actor to see if what they're trying to do is the same as what they appear to be doing. In other words, to be the outside eye. Now this may not be a remarkably new observation, but the phrasing of it (which I have not been able to replicate) was such that my eyes were opened to an entirely different relationship with the director than the over-seeing, commanding figure I had come to know in high-school. It also made me realise that if ever I'm doing something that's doesn't seem to be working, all I need is an honest figure to tell me what it looks like to them. And honesty is something Augusta does well. To be kind yet honest is the task of all good directors, and a task which Augusta Supple accomplishes with remarkable proficiency. The first thing I noticed about working with Augusta was how comfortable and free I felt on the rehearsal floor – something I now know is not always common. The second thing I noticed was how remarkably organised she was, yet at the same time flexible and relaxed. On our first meeting she chatted to us all, got availabilities and had a read through. The second meeting (a month or more later) she gave us all folders which contained all we needed for the show, including pens, pencils, erasers, spare paper, the script and other goodies. I have never worked on a show since which felt so relaxed and at the same time so organised. But perhaps the most astonishing thing, which I didn't realise at the time but appreciate now, was the attendance. I may be mistaken, but I don't remember a single rehearsal where everyone was not there…. I've never come across so dedicated and friendly a team. Now this writing may seem a little awe-struck, but I suppose in a sense I am. I think it's important to communicate the incredible sense of welcome I felt from Augusta and her continued support within the industry has not only gotten me some great opportunities, but has even gotten me paid!
I strongly recommend Augusta to anyone who wishes to support emerging writing or indeed the Sydney (and external) theatre scene in general. She is an absolute gift to the industry and someone who, if you ever have the chance to work with, I strongly recommend.
SCARLET MCGLYNN (DIRECTOR)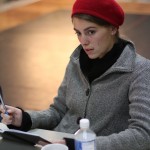 I first met Augusta Supple in the capacity of Artistic Director of Off the Shelf, a writer/director residency run through Queen Street Studios, Chippendale, in February of this year. I was programmed as a director for the residency and therefore had direct contact with Augusta throughout the duration of the residency. I am also currently working with Augusta on Brand Spanking New at New Theatre, a festival of new Australian writing, for which she is also Artistic Director. Both of these festivals have received support from the City of Sydney and are enjoying their second season. From my first meeting with Augusta, I had the impression that she was an intensely driven and intelligent woman whose knowledge and passion for theatre was inspiring. For Off the Shelf, Augusta programmed and produced the event, in addition to managing 5 writer/director teams who were each working on their own piece. She also organised and facilitated an industry showing at the end of the residency which around 80 industry professionals attended. During the residency, Augusta demonstrated her ability to work independently to effectively execute a wide range of tasks to strict time deadlines. In addition to this, she was always available to provide support to the artists involved and created an extremely nurturing environment. I found this to be one of Augusta's most impressive talents; her professionalism in dealing with artists in high stress situations. Brand Spanking New is the second project that I have had the opportunity to work with Augusta on. Enjoying its second session at New Theatre, this festival is another example of Augusta's ability to create, manage, programme and produce an event that is sustainable and adds to the diversity of the Sydney arts scene.
Augusta is a talented young woman who has a vision. I believe she has the capacity to produce arts events of a high quality and is constantly committed to finding new and innovative ways of producing work for an Australian audience. Her commitment and passion had made her a pleasure to work with.