Calling All Actors- BRAND SPANKING NEW 2009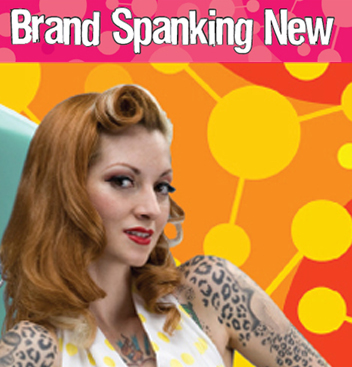 We are looking for brave, bright, bold actors to help bring to life works by some of Australia's bravest, brightest and boldest playwrights!
Bring your headshot, a CV and prepare a brief monologue to perform for the directors. There are approx 50 roles to fill: all ages, looks, levels of experience and backgrounds are encouraged to audition. We have roles for those between 18 years and 70! So why wait? Make an audition time!
Be a part of this amazing celebration- with some of the best emerging and established artists!
Brand Spanking New: A Celebration of New Australian Writing
New Theatre
Season Dates: 30th September – 10th October
Returning to New Theatre for its second exciting season, Brand Spanking New aims to encourage Australian writing for theatre by providing a collaborative environment where both emerging and established writers can develop new projects.
With monologues, short plays and excerpts from a wide variety of styles and genres, Brand Spanking New has around 50 roles for male and female actors of all ages written by some of Australia's most impressive emerging playwrights Maxine Mellor, Tamara Asmar, Kit Brookman, Phil Spencer, Jessica Bellamy, Sonal Moore, Patrick Lenton and Ari Lander and established award-winning writers including Mary Rachel Brown, Timothy Daly, Rick Viede, Verity Laughton, Vanessa Bates, Ross Mueller and Jonathan Gavin.
Brand Spanking New plays: tender, hauntingly poignant and brutally funny this is the festival which celebrates theatre in all it's glory!
Including the bravest and boldest emerging directors of the Sydney fringe scene including: Ian Zammit, Jane Eakin, Sarah Vickery, Tanya Dickson, Augusta Supple, Jennifer Monk, Anne-Maree Magi, Scarlet McGlynn, Danielle O'Keefe, Louise Fischer, Nick Curnow, Travis Green, Mark Pritchard, Scott Selkirk
Auditions will be held 12-2pm on Sunday 16th August and 12-5pm on Sunday 23rd August at Fraser Street Studio in Chippendale. Please contact Julia Lenton at julia_newtheatre@y7mail.com to arrange a time!