Beguiled | PACT Ensemble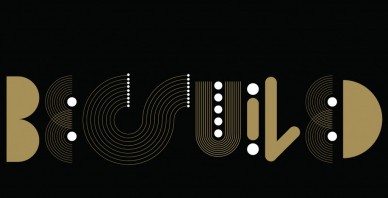 beguiled past participle, past tense of be·guile (Verb)
Verb:
1. Charm or enchant (someone), sometimes in a deceptive way: "every prominent American artist has been beguiled by Maine"; "a beguiling smile".
2. Trick (someone) into doing something.
I've been charmed, enchanted and tricked.
BEGUILED trailer from PACT centre for emerging artists on Vimeo.
We huddle in PACT's foyer from the light spring rain. Without warning or ceremony we are introduced to the new world post-explosion by an orange haired beauty. We are asked to close our eyes. We are asked to hold out our hand. We receive a gift. The glass doors squawk open. We enter the space.
Created and performed by Taryn Brine, Kate Brown, Madison Chippendale, Cameron Ellis, Sam Koh, Annabelle McMillan, Lucille Lehr, Tanya Thaweeskulcha, Emma White and Amber Wilcox – this performance/live art event has a series of stations that we, as willing participants are lead from space to space – atmosphere to atmosphere – we are shuffled around a large, cloaked circle. We spiral.
Inside the theatre we are confronted by a trio of robotic guides – cyber humans stare us down. They then lead us to different sections of the space – a wild room of plastic flowers and astro turf as a memory is played and a woman cries and bellows at us… a dark room where a woman hunts for keys amongst the swinging sounds and ribboned offerings to open the door… A cardboard structure breathes and slides and shifts and houses a woman in the dark… a diaorama and film comes to life… an orange haired woman, in an orange coloured room, drinks orange juice whilst reading A Clockwork Orange… three guides spell out (literally) the essence of the installation through a precise combination of movements. Leading to a communal crescendo of relaxation and atmospheric surrender.
This isn't your usual adventure into seated audience showcase. This isn't a well made play – it isn't even a play. But it is playful. This work is about surprising departures and arrivals. About habitat and inhabiting spaces – about possibility and beauty. It is an adventure into anticipation and voyeurism. The possibilities of such a departure point – and such a wide structure, is endless. And yet finite. These artists are working to scale and possibility – but always keeping the visual at the forefront – and sometimes you just want to see something beautiful and arresting – pleasurable and intricate – or clever – or funny. And Beguiled has all of these aspects.
In the continuing growth and development of PACT as an Emerging artists haven Julie Vulcan and Cat Jones have, in my opinion, started to enjoy (not just realise) their artistic vision – in context of their previous work – Beguiled is a sumptuous and visually provocative installation. There seems to be more than a showcase of skills – but a showcase of interest or curiosity. Sound design and composition by Melissa Hunt is moody, echoey pulses – especially delightful in the key room… Lighting design by Emma Lockhart-Wilson sneaks in tubes of light into cardboard boxes or under staircases… and design by Lucy Thornett is pop-art pink and orange or sparkling black glittered eyelids.
I found myself genuinely engaged and delighted. Genuinely fascinating. Each section surprising, each unique from each other. This is a work which would easily exist at the Biennale – or within a festival – fun and fantastical and at times very, very beautiful.
This type of work invites you to connect with it on your own terms, with your own interests – just as a sculpture or a painting asks for your time and your attention – as does this series of vignettes. And it invites you to have an experience – not merely view as a spectator – it invites you to be submerged into a surprising reality. One which I loved.
(And as a side note – The key creatives in this magnificent work are women. I not this not because they are "women making work" but women making magnificent work. Directed by Cat Jones and Julie Vulcan with sound design and composition by Melissa Hunt, lighting design by Emma Lockhart-Wilson and design by Lucy Thornett.)