I Contain Multitudes | Novemberism at The Old 505 Theatre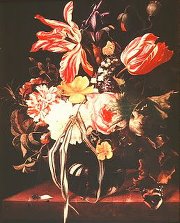 Novemberism – a festival for playwrights by playwrights.
When I heard of this pro-active, empowered festival for playwrights, by playwrights- how could I keep away? I got on the phone to ISM and asked them in a shy voice if perhaps I could offer a morsel amongst the sumptuous smorgasboard of events to their calendar? In particular, I offered them (and 7-On) a show.
A show yet to be written.
And somehow, bravely they said "yes."
Then I had to ask 7-On – Seven of Australia's most celebrated and fascinating playwrights, if they would like to be a part of Novemberism – and coudl I direct some ofd their work.
And somehow, they bravely said "yes."
So – within 2 weeks of receiving the scripts – the works were cast with some of my favourite actors, and after 7 hours of rehearsal each – these brand new works will be presented to the public – polished performances by some of Sydney's most exciting and dynamic performers…
This show is I CONTAIN MULTITUDES.
MEDIA RELEASE:
SEVEN PLAYWRIGHTS | SEVEN ACTORS | SEVEN MONOLOGUES
In a very special event, for two nights only, Novemberism will be hosting a brave and bold bouquet of freshly penned monologues by playwrights collective 7-ON, directed by Augusta Supple at the Old 505 Theatre in Sydney called I Contain Multitudes.
I Contain Multitudes is drawn from 7-ON's upcoming book of monologues, published by Federation Press expected for release in 2012. The plays traverse the ancient to the everyday, the familiar to the wildly unexpected. This collection of monologues is an exciting cross-section of styles and stories from some of Australia's most celebrated playwrights and reveals the truly unique, diverse and dynamic voices of contemporary playwriting.
7-ON is a collective comprising of 7 of Australia's most celebrated and prolific playwrights – Donna Abela, Vanessa Bates, Hilary Bell, Noelle Janaczewska, Verity Laughton, Ned Manning, Catherine Zimdahl – who believe in the transformative properties of playwriting and its place in Australian culture. With a catalogue of over 150 plays between us them, their work has been produced in every major theatre company in every state and Internationally in Botswana, the US, the UK, the Czech Republic, Sweden, Hong Kong, Ireland, New Zealand, Germany, Denmark, France, Canada, Korea and Japan.
Directed by one of Sydney's most passionate new work advocates, Augusta Supple – best known for her large scale multi-playwright projects – the critically acclaimed Stories from the 428 and new-play festival Brand Spanking New, this is a production which honours the time old tradition of storytelling.
I Contain Multitudes
iSpiderman by Noelle Janaczewska, performed by Stephen Wilkinson
A Cleansing Force by Donna Abela, performed by Melinda Dransfield
Ariadne by Verity Laughton, performed by Josipa Draisma
The World's Tiniest Monkey by Vanessa Bates, performed by Madeleine Jones
A Child Into the World by Catherine Zimdahl, performed by Matt Charleston
Narcissus by Hilary Bell, performed by Felix Jozeps
Sex-Ed by Ned Manning, Performed by Jennifer White
Novemberism is a month-long festival by playwrights for playwrights, held at the very special Old 505 Theatre. Never been there? It's an edgy New York-style graffiti lined hideaway in the heart of Sydney – considered by some critics to be "everything indie theatre should be."
DETAILS
WHERE: Old 505 Theatre
505/342 Elizabeth Street
Surry Hills, Australia
WHEN: Friday 11th November 9pm
Saturday 12th November 9pm
COST: By Donation
(After the show you are invited to pay what you think it's worth – with all the money going directly to the actors.)
BOOKINGS: As the venue is limited to 30 seats, send me an email at augusta@augustasupple.com and I'll reserve you a seat
MORE INFORMATION:
Novemberism www.novemberism.com
7-On www.sevenon.blogspot.com
Augusta Supple www.augustasupple.com