Opportunities…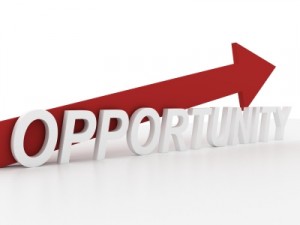 Just passing on bits and pieces that have landed in my inbox/phone/facebook account…
2012 Membership Applications
The Sydney Writers' Room is currently offering new memberships to writers who are serious about their work and about writing as a craft.
Applicants can be working in any genre (currently, the resident member writers come from a diverse range of writing disciplines including film, television, novels, comics, satire, history and new media).
Applicants do not have to be established writers but must be serious about developing pathways for publication for their work.
In 2012, we are offering three categories of membership:
• Permanent Members
Fees: $150 per month plus a one off moving-in fee of $250
Includes: Round-the-clock access to your own permanent desk and shelving; wi-fi internet.
• Hot-Desk Members
Fees: $100 per month
Includes: Round-the-clock access to one of our "hot-desks"; wi-fi internet.
• Off Peak Members
Fees: $75 per month
Includes: Access to one of our "hot-desks" from 6pm-9am weekdays and anytime public holidays and weekends; wi-fi internet.
All prices include GST.
Applications will be assessed against the following criteria:
• Seriousness of intent
• Understanding of writing as a craft/ discipline
• Commitment to writing for publication (any platform)
• Quality of proposed project/s
The deadline for applications is 5pm, Friday 17 February 2012.
For more information email applications@writersroom.org.au
****************************************************************************************
RE: Short film Casting – Role for a 13 year old boy, 'Nugget'
'Sam's Story' is a short film being made in February with assistance from Screen NSW's Emerging Filmmaker's Fund. It is written by award-winning writer Rebecca Clarke and directed by VCA directing graduate, Julietta Boscolo, who was nominated for the 2011 IF Rising Talent Award. Her short, 'Safe', screened at Flickerfest 2012. http://juliettaboscolo.com/
Several characters have been already cast, but we are currently still looking for a 12-14 year old boy to play Nugget, as per the following description (full character list attached): NUGGET- 13 years old. Rory's sidekick. Heavy-set and slow moving, Nugget has a short fuse and gets bored easily. He is under‐confident and can be quite violent. He is also protective of Rory's friendship.
Anyone who fits the bill and is interested and available, can email director Julietta Boscolo ASAP with a photo, brief background and contacts – jb@juliettaboscolo.com. Julietta will select a shortlist from the photos. Those selected will be contacted with a confirmed audition venue (either Nikki Barrett Casting and/or Brilliant Films, both fairly near to Central Station) and an audition time, most likely late afternoon Wednesday 15th February. Auditions will mainly consist of a short chat to camera and some scene work.
SHORT FILM OUTLINE – 'SAM'S STORY'
Sam, a nine year old boy, makes a solitary journey to school through the stark landscape near the commission flats where he lives. The imaginary world, as told by a far-away older male storyteller, his only solace. An encounter with two young teenagers presents both a temptation and a threat to Sam. But when the boys take away the one thing that makes him feel truly loved, Sam must find the courage to fight back. …Because sometimes stories are all we have.
Stage Manager role for 2012 program
Emu Heights Productions is a theatre production company based in Penrith. Our company was established in 2010 to promote access for students in the Western Sydney region to professional, high quality theatrical productions.
We are looking for an experienced and enthusiastic Stage Manager to oversee two productions for our 2012 program in Penrith. Anticipated start and end dates:
Production #1: "The Shoe-Horn Sonata" by John Misto
Design complete Mon 12th March 2012
Rehearsals begin w/c Mon 26th March 2012, Thursdays and Fridays (plus Saturdays in the final weeks before Production)
Performance week 5th – 8th June 2012
Production #2: "Hamlet" by William Shakespeare, adapted by Emu Heights Productions
Design complete Mon 27th August 2012
Rehearsals begin w/c Mon 10th September 2012, Thursdays and Fridays (plus Saturdays in the final weeks before Production)
Performance week 13th – 16th November 2012
Role – Stage Manager 2012 Program
• Work closely with the Producers, Director, Cast and Production Manager to deliver the productions
• Management of Director, Cast and relevant company members for all Rehearsals
• Management of WH&S, set, props and costume throughout Rehearsal period
• Work with Designers and Production Manager to source props within budget
• Develop and communicate a Production Week schedule both productions
• Manage the company to meet all Production Week requirements, including but not limited to Bump-In, Rehearsals, Performances and Bump-Out
• Ensure excellent communication and relationship building between all people within the company
• Ensure excellent communication and relationship building with venue staff, contractors, delivery companies, transportation and external contacts
• Reports to the Producers
Selection Criteria:
• Previous theatre stage/production management
• Schedule creation and implementation
• Excellent communication and personnel management skills
• Proven ability to work under time constraints
• Proactive problem solver
• Passionate about developing performing arts in Western Sydney
• Own car is desired but not required.
Payment will be a profit share agreement with company members.
Send your application to info@emuheightsproductions.com.au by 17th Feb 2012, including:
1. A cover letter
2. Your CV
3. Contact details for 2 referees.
Michele Zammit, Producer, Emu Heights Productions www.emuheightsproductions.com.au
****************************************************************************************
Professional Stage Manager – Ensemble Theatre, Sydney2 April -22 June 2012
New David Williamson play
$1100 gross
For more information:
Ccontact Jude Bowler on 0411 145 521 or production Manager Chris Axelsen 0414 487022
*****************************************************************************************
Bare Boards Brave Heart
Since its inception in 2008, Sydney based indie theatre company subtlenuance has produced nine original works.
In 2011, in collaboration with some of Sydney's most exciting established and emerging artists, we presented the inaugural Bare boards Brave heart. This festival of works for solo performers received a tremendous response:
"[subtlenuance] rarely disappoint and, here, they've excelled themselves; in their own right, but also in showing, on the whole, profound programmatic judgement. I sure hope Bare Boards becomes a regular thing." Crikey
"a fabulous night of theatre." Ticket Stubbies
"It's cold, it is bare and artistic director Paul Gilchrist was brave in staging this work …. but it certainly paid off. 4 stars out of 5" The Primate Perspective
We believe solo performances are a unique opportunity to focus on the heart and soul of theatre: extraordinary acting and writing.
So in 2012 we're doing it again!
subtlenuance is inviting writers to submit scripts that are:
designed to be performed by a single actor.
between 5 and 25 minutes in running time.
original and not previously performed.
not extracts from larger works, but are self-contained and complete.
not reliant on lighting or sound effects or props or set.
of any genre, but explore the theme "engagement".
So what do we mean by engagement?
Not romance. Not war.
Something like: Taking part. Turning up. Being involved. Reaching out. Not retreating. Not withdrawing. Having a vision, and making it happen. Standing up, and being counted. Speaking out. Not confusing silence for safety. Not pretending cynicism is empowering. Not backing down. Embracing a larger vision of self. Refusing atomisation. Knowing it takes a village. Accepting responsibility. Getting your hands dirty. Committing to a cause. Standing your ground. Stepping up to the plate. Changing the world. Moving and shaking. Wholeheartedness. Dedication.
Subversions of the theme are welcome.
Writers will not be charged a fee nor will they receive royalties for performances of their play in the festival. Participation will be on a voluntary basis. Writers only give permission for their play to be performed as part of the festival. They retain all copyright and performance rights.
subtlenuance is committed to a creative process that maximises opportunities for artists to meet, share and learn from one another. To facilitate this, we ask that scripts only be submitted by Sydney based writers.
Please submit scripts by Thursday 5 April 2012.
Accepted writers will be notified on Friday 27 April 2012.
Accepted scripts will then be matched with a director and an actor.
The festival will occur mid year at a venue yet to be announced.
We anticipate at least five public performances of the chosen works.
Interested writers should submit their scripts and a brief bio to Paul Gilchrist at subtlenuance28@yahoo.com.au by 5th April. Please send all scripts and bios as .doc or pdf. Enquiries can be addressed to the same email.
Check out our website www.subtlenuance.com
**********************************************************************************************************************************************************************
Love Bytes
atyp's Fresh Ink programme presents a monologue-writing competition as a part of The Voices Project.

Love is…
… well, you tell us.
You have up to 3 minutes.
In a short film.
With words, words, words.
A monologue about love. In any or all of its forms.
We want to hear a voice. Your voice. For Love Bytes as part of The Voices Project, for Fresh Ink.
You can win a place at our Fresh Ink Studio, taking place in September (or January if you are under 18): a week of writing, led by some of the best playwrights in the country.
Alongside 17 of the brightest emerging playwrights.
And wombats.
Oh, and you can win an iPad, too.
SOME IMPORTANT THINGS:
•You need to be over 14 and 26 or under on 10 September 2012.
•You need to be an Australian citizen or a permanent resident in Australia.
•You need to want to write.
•You need to to like The Voices Project on Facebook [https://www.facebook.com/thevoicesproject].
•You need to join the Love Bytes Group on vimeo (so you need to join vimeo) [http://vimeo.com/groups/lovebytes].
•You don't need to be an experienced playwright because we have advice for you on that.
•You don't need to be a performer because we are going to give you advice on performing and/or finding someone to perform for you.
•You don't need to be a great filmmaker, because we are going to be giving you some tips on that, too.
•You need to upload your entry by 5.00pm on Friday, 4th May. No later.
MORE INFORMATION
…about terms, conditions, and advice and support on writing, acting, finding actors, finding filmmakers, will be coming soon.
For now, just think about love.
What you want to say about it.
And who you want to say it to.
******************************************************************************************
Directing Opportunity
Directing opportunity for an experienced comedy, variety or revue director for a Sydney Comedy Festival show, representing the best of the 2011 Sydney University Revue Season.
York Theatre Seymour Centre – three performances in the week commencing May 8th.
Requires drawing together the best material from the revue scripts, casting and rehearsing through to production.
This is a paid position.
Contact mildred.aldervilla.black@gmail.com ASAP if interested or for more details.