A confession… and a want… and a plea…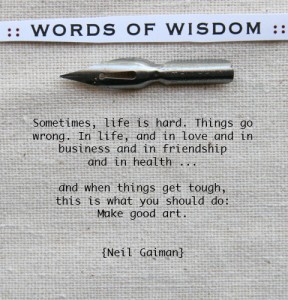 Forgive me, for I've been absent. It's been a month or so since my last blog post – and anyone who has a blog knows that when it all starts backing up it feels horrible: a black, sticky stench of a feeling, weighing and nagging like an unsatisfied heart.
January was the usual carousel of festive delights, jostling and competing for my attention like a throng of over-sugared five-year-olds ready for birthday cake. Sydney Festival is a wonderful time of year, when I feel like I have permission to be the pale-skinned indoor-dwelling person that I am, in a country that is really best suited to the bikini-ed tent pitch-ers. Sydney Festival is the time I see the conservatism and the radicalism of my peers, colleagues and our critics as they bounce between spiegeltents and pop-up stages, venues with a view and venues on the move. It sets the tone of the year of art consumption. It also signals my personally appointed "man-date" month whereby I take my male friends and colleagues to a show (and sometimes dinner) to thank them for being such interesting people. This year was no different.
I saw a bit in January, and wrote very little: I was also quite sick, and holding tight the reigns of my day-job and juggling the usual post-New Year expectations with practicalities, extravagances and well-worn habits, revising and reviewing Board papers and reading new plays… I was a little busy – absent from here, but present elsewhere. So by way of an indication (and perhaps to brag a little) here are the shows/events/films I attended in January:
Cranked Up | Circus Oz
The Hobbit Part II
Empire | Speigeltent
Amanda Palmer | Speigeltent
On the Shore of the Wide World | Griffin Independent
Christian Boltanski's Chance | Carriageworks
Oedipus Schmedopus | Belvoir
La Voix Humane | Carriageworks
Sarah Blasko & Appelonia Heavenly Sounds | St Stephen's Church
Project 28 by Roman Ondak | Parramatta Town Hall
Wittenberg | The Old Fitzroy Hotel
The Piper | Carriageworks
Dido & Aeneas | Lyric Theatre
His Music Burns | Carriageworks
Forklift | Carriageworks
The Magic Flute | Opera Australia at SOH
Short, Sweet & Cabaret | New Theatre
Short, Sweet & Cabaret (WildCards) | New Theatre
Ockham's Razor | Seymour Centre
The Shadow King | Carriageworks
As you can see it was a fairly diverse time of art consumption, peppered with grand conversations with my dear Jane Howard, James Waites, Diana Simmonds, John McCallum – or even a poor unsuspecting artist or friend I'd trap or coax into surrendering a few hours to my interrogation: what did you think? Did you care? Did you feel? What do you remember? What matters about this? etc etc. (Yes, I'm exhausting) I had intended to write about it all… but didn't. Scraps of responses remain unfinished… and gave way as my laundry, or a new show invite, insistent romantic overtures or other domestic obligations ebbed over me, stared at me.
And then it was February. February was full. And now seems very distant:
Party for Marty | Factory Theatre
Grimskunk | Frankies Pizza by the Slice
Proof | Ensemble Theatre
Inner Garden | DeQuincey Company
Nahrain | Casula Powerhouse Arts Centre
The Long Way Home | Sydney Theatre Company
Dawn Upshaw, Elgar & Greig | Australian Chamber Orchestra
Once in Royal Davids City | Belvoir
Groundswell Launch | Sydney Opera House
Thank You for Being A Friend | Seymour Centre
Jump For Jordan | Griffin Theatre
Platform Paper Launch | Currency House
(a childrens musical I co-authored was produced in Canada)
Eugene Onegin | Opera Australia
In February my desire to write was huge: I was fired up and ready to write… that is I was ready right up until the 11th February. My world stopped with the death of my close friend. I realised I'd never hear him soothe me with the sentence "…and that's why I call you my Joan of Art…." My days and nights in March really became dedicated to the logistics of boxing his books and papers and arranging a memorial – something I've never had to do before. I wrote a post on this blog explaining what happened – a kind of placeholder which has met with praise and condemnation in equal measure. The night of the day he died, I went to the opening of Once in Royal David's City at Belvoir without him. I thought I should write something – but I couldn't. Silent. Barely finding time to do a desperate load of laundry, check my voicemail or brush my hair. And other hugely difficult circumstances took my breath away, in a way I don't care to detail except to say, these three months have been one of the most difficult periods of my life – and has involved lawyers, a death, several contracts, much negotiating, quiet cocooning and has meant I've had to examine closely the particular rhythms of my ever-beating romantic heart.
March arrived like a lion, contained the usual demands – Board meetings, laundry, theatre, galleries:
Neko Case | Sydney Opera House
The Collectors Exhibition | King Street Gallery
Women in Theatre Launch | Australia Council for the Arts
The Winters Tale | Bell Shakespeare at SOH
International Women's Day Celebration
James Waites' Memorial | Sydney Theatre Company
Ganesh Versus the Third Reich | Carriageworks
Noises Off | Sydney Theatre Company
Stop Kiss | ATYP
Interplay | Sydney Dance Company
Elision | Carriageworks
Meet & Eat | Curious Works
Fight Night | Sydney Theatre Company
NIDA Independent Launch | NIDA
NSW Writers Centre Playwrights Festival 2014 | NSW Writer's Centre
… And suddenly, here on the 18th – nearing the end of the month – a realisation – another month has passed without me feeling like I have made much of a meaningful impact on the arts… what is my contribution? What am I doing? And why? What for? Who for?
And tonight I had a kind of crisis, a kind of awakening. I was sitting in a show – new music – Elision at Carriageworks to be precise – and I felt this almighty urge to stand up, walk out, unbuckle my shoes and walk on the grass. I didn't want to sit and listen to the desperate squawking of a clearly talented oboist navigating the terrifying terrain of that sheet music.Usually I can find something to like. The lighting? The atmosphere? The soundscape? The design? A charming performer. I didn't want to listen to the mumble and moans of a trombonist struggling for air and defying melodic ease.
I felt shut out of art.
Despondent.
Alone.
Tonight I left at interval. Was taken home by my best friend. I thanked her for helping me exercise my free-will. After she left, I reached up into my bookcase and pulled out "A Raffish Experiment: The selected Writings of Rex Cramphorn" Edited by my university lecturer Dr Ian Maxwell. Slid it into my satchel and headed to the pub for beer and tacos. I read. I was reassured. I was reminded. By Rex.
Rex wrote things in 1968 that sting me now. Sharp and impatient readings of dull text choices. Deconstructions of glib designs. Interrogations and confessions of an Industry sick, impoverished and limping along in the shadow of an aged and irrelevant inherited theatre practice from Europe or America.
I doubt it was the beer – might have been the taco – but I feel much relieved.
And thought I'd write a few things to break the drought or the silence or bridge the gap – whatever this hiatus has been – to say:
Make good art. Remember art is to help us transcend our to-do list… our daily obligations (Not push us to run towards them, and away from art) Art is to strengthen and embolden, inspire, invigorate, ready, confront, fortify the human soul for all life's tragedies and confusions.
Have strong and difficult and beautiful conversations. Proliferate ideas. Offer alternatives always.
Drink tea with someone who understands you – especially how you like your tea.
Don't waste time pretending you care, or you understand or you're happy if you're not.
Call people on their poor behaviour. Forgive people for their poor behaviour.
Fight ignorance, fight oppression. Fight apathy. Fight negligence.
Love profusely, unabashedly, unashamedly, wildly, uniquely, urgently.
Make choices that in all shades of your mood, all phases of the moon, all levels of interrogation – stands up plainly and states clearly "I know what I'm choosing, I can live with the consequences."
And so…
I'll get back to thinking about art… I'll get back to talking about art, life love, tacos…
And now I'm back to writing.