BRAND SPANKING NEW- RETURNS IN 2009!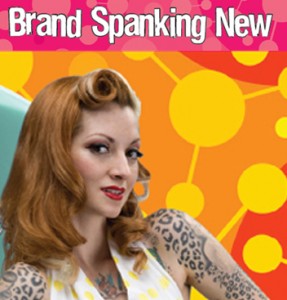 After a rather successful two week run last year, I will be returning to the helm as Season Artistic Director of New Theatre's Playwright's festival: Brand Spanking New. Last year included the talents of writers such as:
Jessica Bellamy, Alex Broun, Jo-Anne Cahill, Alexandra Cullen, Joanna Erskine, Patrick Lenton, and Augusta Supple, Van Badham, Hilary Bell, Suzanne Hauser, Tom Holloway, Noelle Janaczewska, Nick Parsons and Lachlan Philpott
And directors: Paul Appleby, Melissa Bruder, Zoe Carides, Nick Curnow, Jane Eakin,Travis Green, Mark Pritchard, Boris Ivanoff, Anne-Maree Magi, Felicity Nicol, Danielle O'Keefe, Kate Revz and Jocelyn Speight
Complimented by a design by Canadian designer Barbara Bryce and local Composer/musician Catherine Robinson.
Who knows what this year's festival will bring!
Brand Spanking New returns to New Theatre for a second exciting season. Brand Spanking New aims to encourage Australian writing for theatre by providing a creative environment where both emerging and established writers can develop new projects.
Writers, directors and actors will collaborate on new works over a month, culminating in a two-week production. The pieces will encompass monologues, short plays and excerpts from longer works and explore a wide variety of styles and genres, from cabaret comedy to surrealist farce, from tender confessions to brutal revelations.
Brand Spanking New is guaranteed to present an uncensored snapshot of current Australian playwriting: brave, bold and mind-bendingly funny!
For writers and directors keen to find out more about the festival please email me: augusta_newtheatre@y7mail.com