Cut & Paste- 21st February- The Old Fitz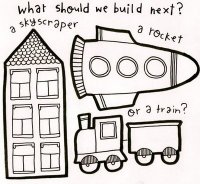 It's true that I spend a good deal of my time looking for, creating projects for, promoting new writing talent. In the last 3 years I have created 3 independent projects (Metamor/phases, Brand Spanking New, Stories from the 428) and a script development hothouse (Off the Shelf) culiminating 64 opportunities for writers/directors/actors to develop/practice/ showcase their art. In the middle of all of this- working a full time job, maintaining my relationship and writing for myself and for a company in Canada when I can. I've tried to create opportunities that I would want – places of experimentation, colleagiate regard as opposed to competition, places where work can be written, developed and produced within a year (yes- how novel!). How delighted I was when Phil Spencer contacted me about putting a little something forward for Cut and Paste!
According to the blurb "Cut & Paste is an evening of short plays, theatrical scraps and script-in-hands, brought to you by some of Sydney 's most exciting theatre makers. This month's line up includes Lexi Freiman with Pip Smith, Talya Rubin, John AD Fraser, Augusta Supple, Brooke Robinson, Sean Barker and Phil Spencer." Last year's cut and paste session inluded work by Caleb Lewis, Scarlet McGlynn, Sean Barker and Phil Spencer… and Phil has spruiked the idea to me as a testing ground- a kind of "balls to the walls" theatrical showing- rough, ready and high energy.
My offering is called "Boxed Carnation" and is a short monologue that looks at the world of Internet dating. I am a firm believer in writers not directing their own work- and I have enlisted the directorial help of Gavin Roach (who I met in 2008, and who was my Assistant Director for Brand Spanking New 2009) and the acting talents of Lucy Goleby. I have attended a rehearsal, tweaked the script… but really the test of a work is in the watching.
For those free on a Sunday evening the 21st Feb.. make your way to The Old Fitz Hotel for a lemonade and a laksa and experience some very new works from a diverse range of practitioners… you might meet some people, see a new idea or even see the start of something great!
CUT & PASTE
SUNDAY, FEBRUARY 21st @ 8.00pm
THE OLD FITZROY HOTEL
$9 on the door. First in best dressed!