OFF THE SHELF AND INTO THE FRINGE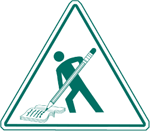 After the success of the inaugural Off The Shelf in 2009, Queen Street Studio presents the third Off the Shelf a residency for writers and directors interested in creating original and compelling text based productions for the inaugural Sydney Fringe Festival.

Off the Shelf is an opportunity for writers and directors to hothouse a script that is in the early stages of development. Off the Shelf is supported by the City of Sydney and aims to focus the skills of theatre practitioners on a previously unproduced script of their choice, whilst strengthening relationships between emerging writers and directors. This is a unique opportunity to explore a script which may have been "shelved", or may be in a seed stage and needs a little bit of time, space and feedback to get to the next phase.
Writers and directors are asked to submit an expression of Interest form and a script.
http://www.queenstreetstudio.com/pdf/OffTheShelf-Mar2010-EOI-form.pdf
It is recommended that writers do not direct their own work, nor plan to perform in the showcase of the script: a cast will need to be confirmed upon selection.
Please fill out the Expression of Interest form by no later than 5pm on the 29th March 2010
Guidelines for Off the Shelf:
We are looking for teams (writers and directors) who:
• Have an unproduced script that needs some development
• Are interested in working together in a nurturing and collaborative environment to produce a 15 minute presentation of a scene from the script which will be performed in a studio showing at FraserStudios – Studio 14, managed by Queen Street Studio
• Are interested in building their network, skills and script in a non-competitive, supportive environment
• Can write to specifications whilst being mindful of the presentation challenges outlined below
• All teams need to submit a proposal with a writer and a director attached being mindful that writers are not to perform nor direct their own work.
• Would like to test an idea or concept in front of an invited audience who will provide them with feedback.
• Available to attend all meetings, rehearsals and the showcase which is on the 28th & 30th May 2010.
QUEEN STREET STUDIO WILL PROVIDE:
• 15 hours of rehearsal space (starting 19th April – primarily on weekends)
• Dramaturgy .
• Opportunity to show your work in front of industry professionals and an invited audience
• Open forum and written feedback from Industry guests
• Simple sound equipment
• A photographer for promotional photos and archival materials
• Networking opportunities
• Publicity and promotional support including a series of meet-and-greets.
YOU WILL:
• Provide a first draft with your application
• Be Available for an interview if requested the week starting 5th April
• Be available to attend meetings and scheduled rehearsals
• Be willing to re-draft and refine your script over a four-week period
• Stage a showing of the work: whether it be a reading, a moved reading, or a performance, within the technical and practical limitations of the project.
HOW TO APPLY: If you would like to lodge an expression of interest to participate in this project please head to http://www.queenstreetstudio.com/offtheshelf.html or contact Augusta Supple at Email: offtheshelf@queenstreetstudio.com
All successful applicants will be notified by email on 12th April 2010.