Opportunity- The Sydney Fringe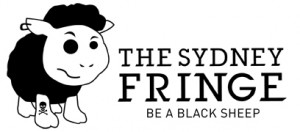 For many who are sweating it out in Adelaide- a fringe adventure is one where the idea must be strong and interesting enough to warrant the logistical and financial wrangling of performers, accomodation, fliers, venue, audiences, travel expenses. Fringe artists, like nomads, travel to Melbourne or Adelaide for such adventures… but now, (at last!) Sydney's artists get to air their ideas in their home town and dream big in the everyday landscape of their lives and SUCK IT AND SEE.
The Sydney Fringe is imminent and its time to put digits to keyboard and apply!
I am involved in a capacity in the Fringe- a massive supporter of the Newtown Area (I have only lived in the Inner-West when I've lived in Sydney and frankly- my current project STORIES FROM THE 428 is all about embracing the Inner West pride we all feel!) and of the independent theatre sector… and I am calling out to you to have a think and get amongst it! Read more about it in the Call out from the fringe:
SUBMIT A SHOW TO THE SYDNEY FRINGE!
The Sydney Fringe will be bursting through Newtown, Enmore and Marrickville from September 10 to 26, 2010 – from theatres such as Carriageworks and the Factory through to the gallery spaces and the pubs and bars. It will be the large scale alternative arts festival that Sydney really needs, with a range of events and activities to involve artists, companies and audiences from throughout Sydney, including concerts and theatre events, visual and digital arts and free outdoor events.
If you would like to submit a show or want to get involved, visit the Fringe at www.thesydneyfringe.com.au. There are opportunities across a whole range of artforms, including theatre, dance, film, music, comedy, books, visual arts, digital arts and more, so come check it out!